The advantages of choosing the aparthotel model.
Independence, in a « ready-to-live-in » housing
An aparthotel is a type of rental that combines the comfort of an apartment with the services of a hotel. It is particularly appreciated by people who need accommodation for one or a few days, a few weeks, or even for an indefinite period, whether for students, travelers or for business.
The aparthotel and its advantages
Stay for the day, week or month …
Unlike a hotel, an aparthotel is designed to live day and night, not just to stay at night.
It is a ready-to-live-in apartment, like your home.
For a less one month stay, all equipment and services are automatically included in the price. The cleaning, as well as the change of sheets are carried out weekly.
For a stay longer than a month, you can choose to take an all-inclusive package, or create your own package, as you prefer.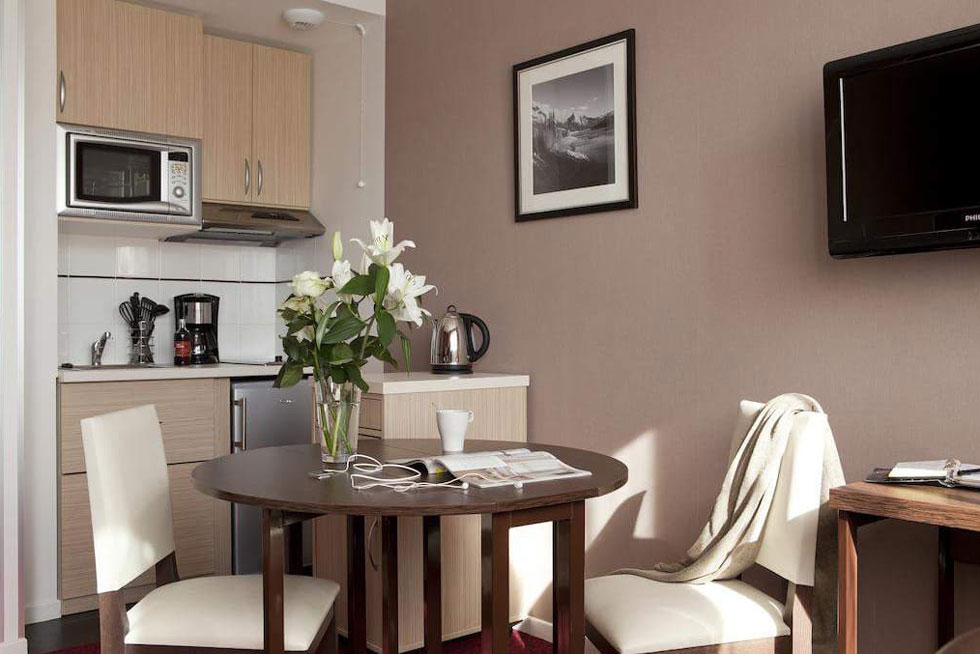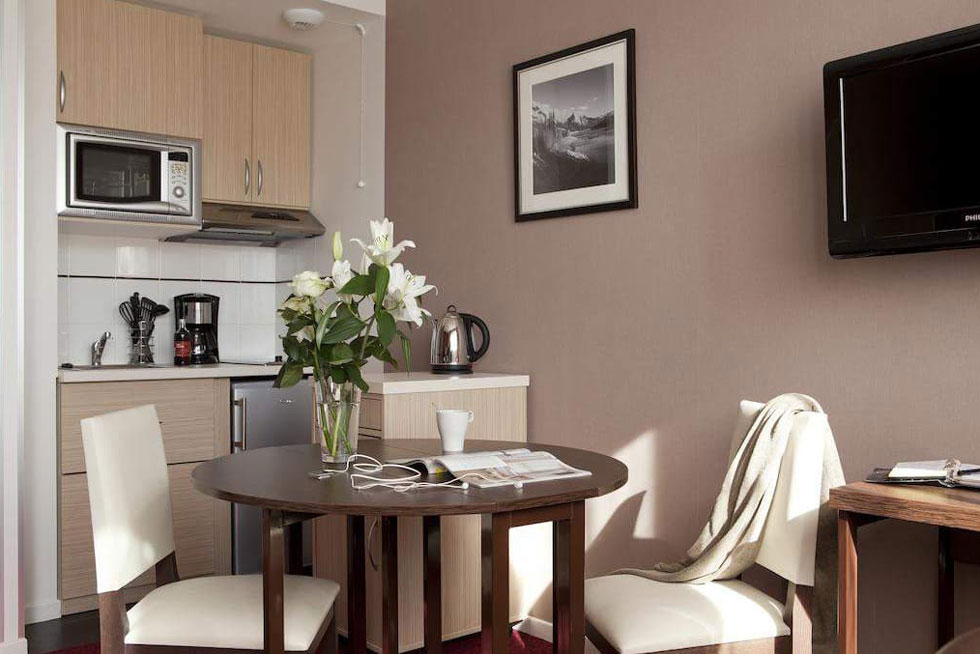 Kitchen area
In an aparthotel, you have your own kitchen, fully equipped.
You are free to have your meal times (no time constraints with the establishment). You can control your budget (substantial savings compared to the hotel with the restaurant 3 times a day) and you cook your way. Foreigners in particular are sometimes tired of French cuisine and appreciate being able to cook as at home.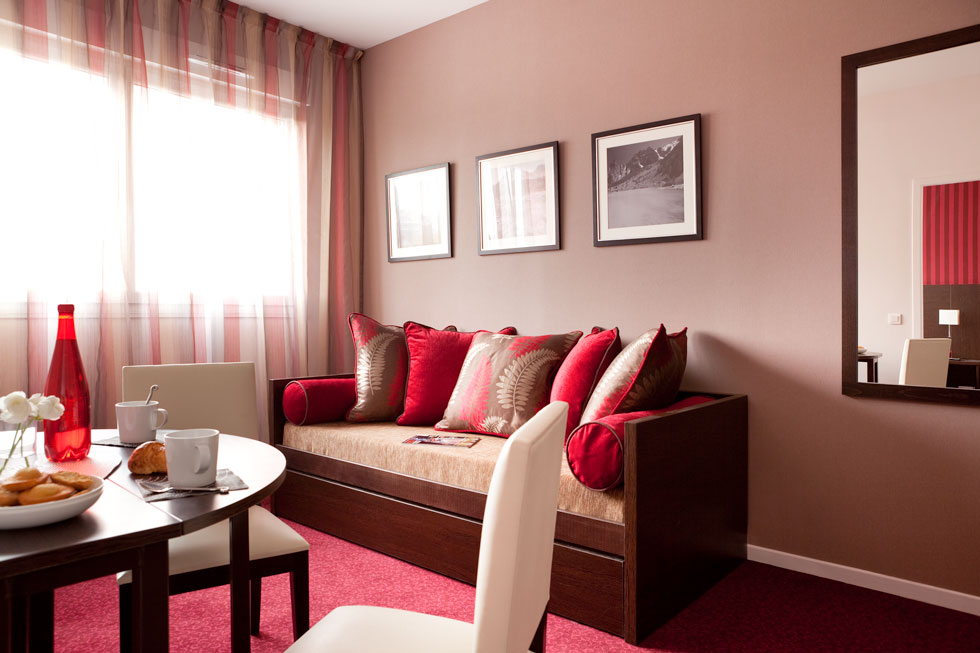 Living space
The living space is more airy than a hotel room.
You have a living room and a bedroom if you choose a T2, an equipped kitchen and a bathroom. Even in the case of a studio, there will be a sleeping area, a dining area and a work or relaxation area.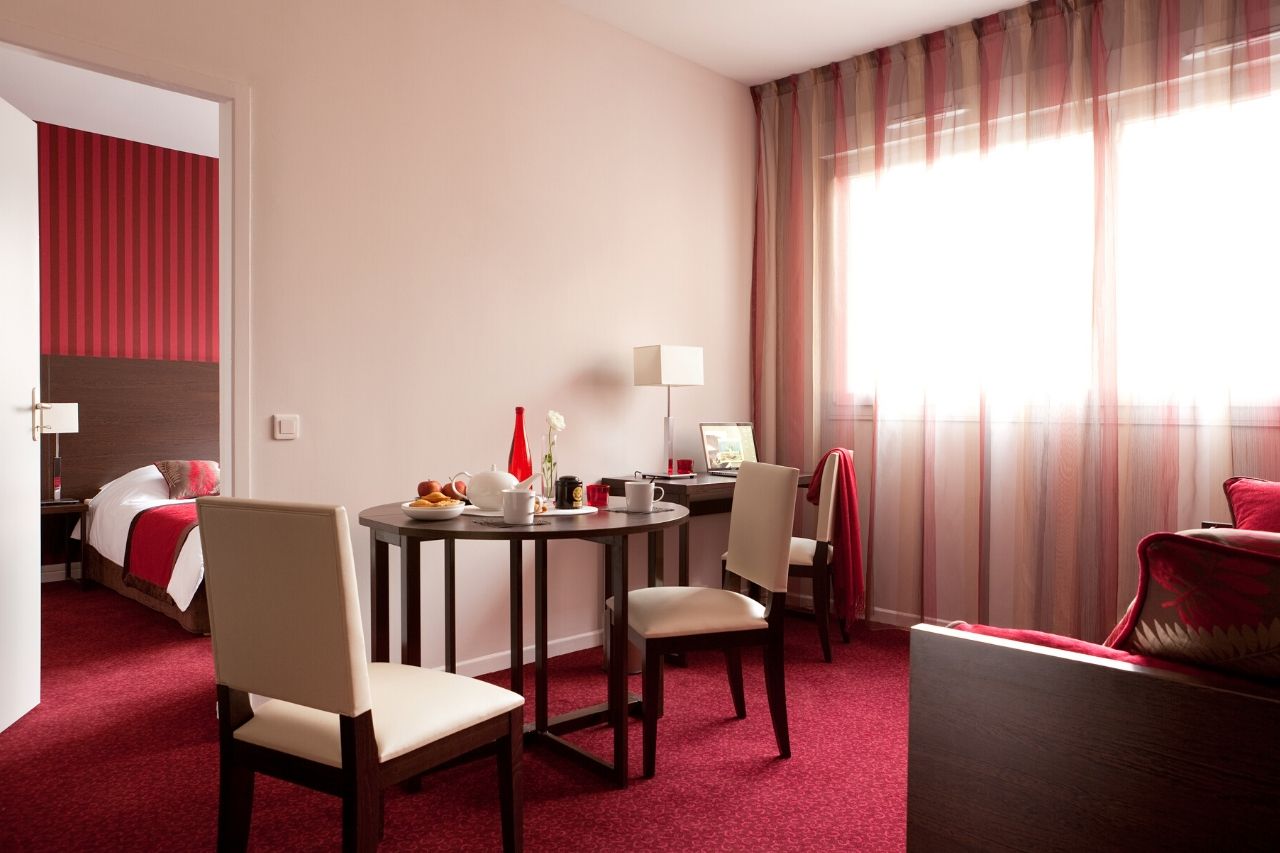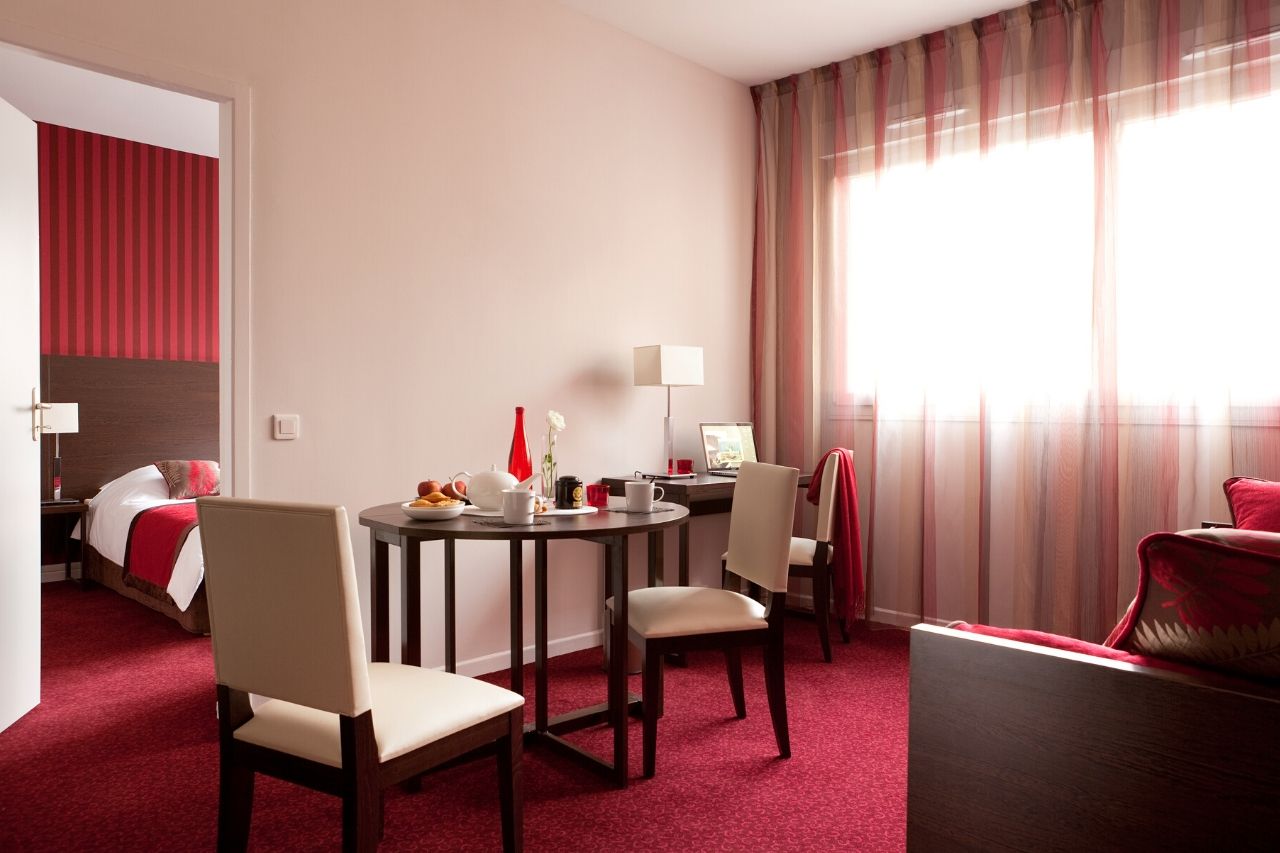 In complete independence
From your arrival until your departure, you manage your apartment alone in complete freedom. You're home.
No foreign person has access to your apartment in your absence unless weekly cleaning is planned, for example, or unless you have requested a service (maintenance, delivery, etc.).
As at home, you can receive friends, family or business contacts in your aparthotel. A 2 room apartment in the city for example is designed to be able to receive visitors in the living room / office for a work meeting. But it almost always includes a sofa bed to accommodate the family who would like to spend a few days, or a weekend.
The advantages found in the majority of our aparthotels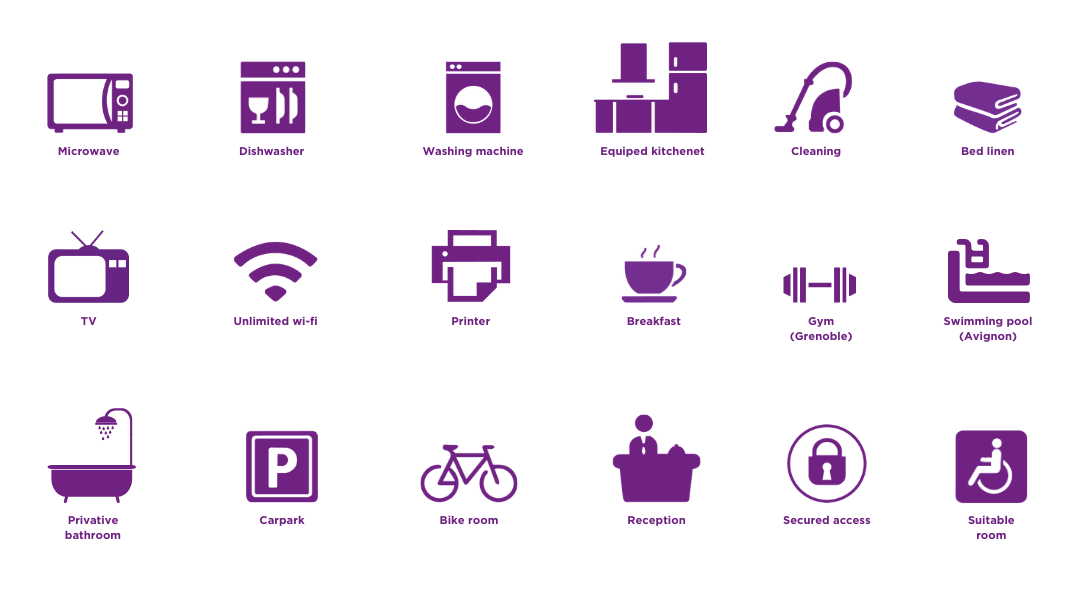 The monthly rental at KOSY aparthotels
Our long stay offer is available from 30 days. When a business mission, a personal reason, or even your studies takes you one month or more away from home, our aparthotels are the ideal compromise to make you feel at home.
Why should you choose us for your long stay ?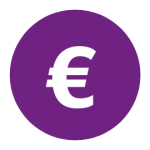 DECREASING PRICES
The more you stay, the less you pay. You get discounts increasing according to the length of your stay.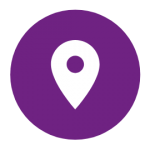 LOCATED IN THE CENTER
Our establishments are located in the heart of cities and will allow you to take advantage of numerous shops and activities around your apartment.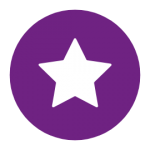 COMFORTABLE FURNISHED APARTMENTS
Our accommodations, from studios to 2-room apartments, offer complete equipment, furnished and equipped! All in an atmosphere that is both sober and modern, a cozy atmosphere.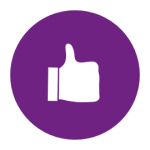 SERVICES TO SATISFY YOU
Take advantage of our hotel services throughout your stay : reception, breakfast, wi-fi, parking, cleaning, swimming pool, fitness room …
The longer you stay, the less you pay !
At KOSY aparthotels, the longer you stay, the lower our prices: you benefit from flexible sales conditions and long-term promotional offers, offering you up to 70% discount per night for your long stays! No bad surprises, all charges (electricity / heating / water / common part) are included in our prices, and the Internet remains free, all the time. So what are you waiting ? Go for it !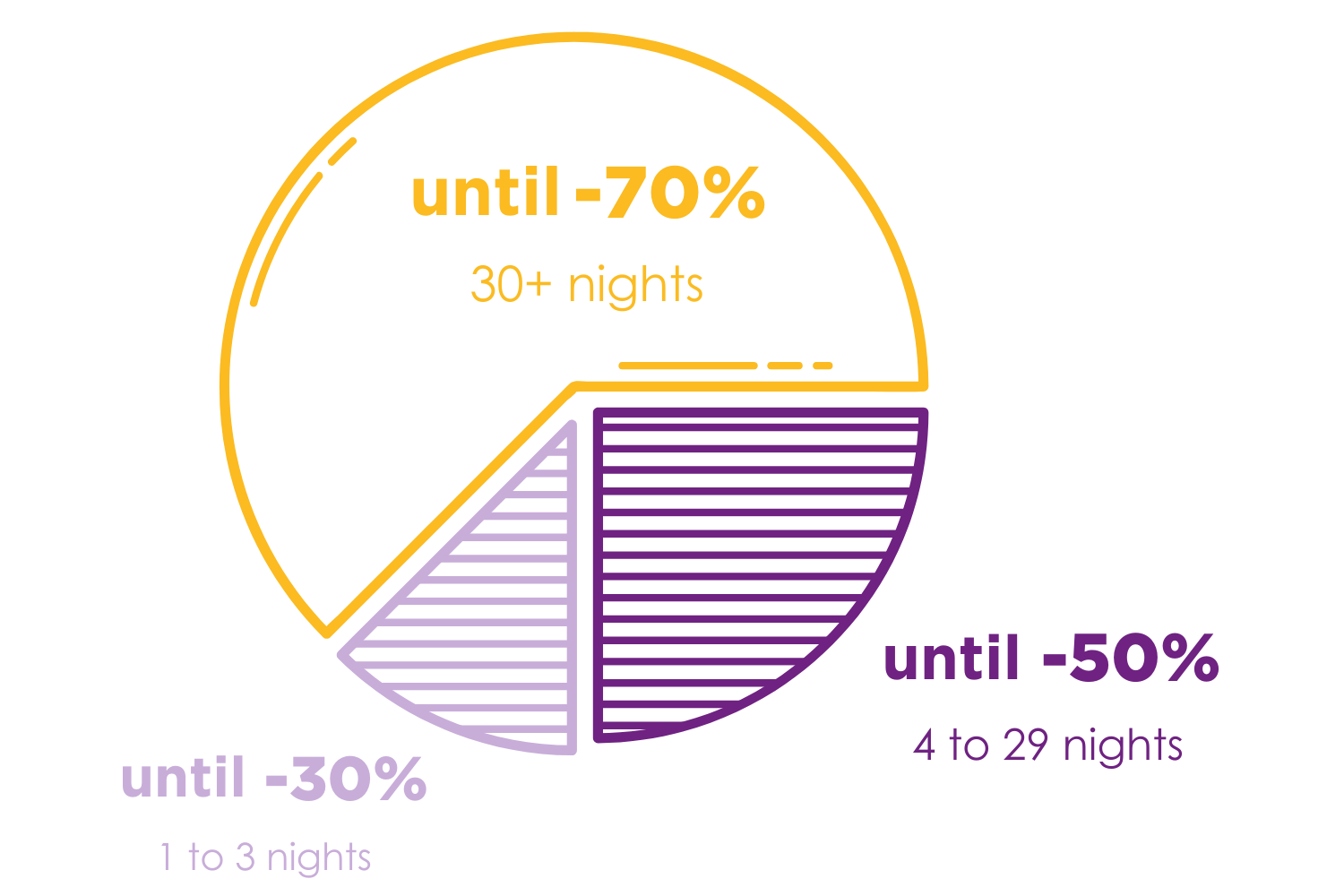 For more information or to make a quote, contact the residence of your choice directly