<h1>Loyalty Program KOSY</h1>
The loyalty program KOSY encourages and rewards our most loyal customers :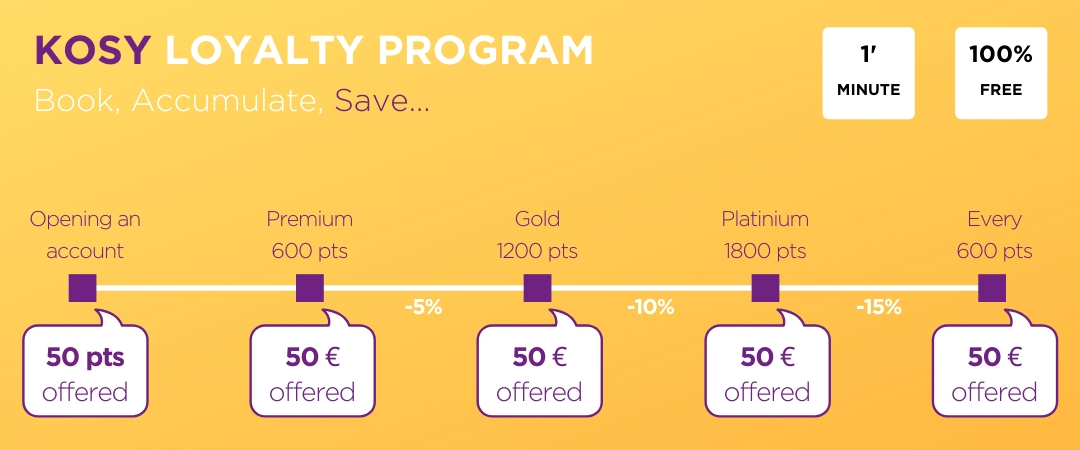 1€ spent = 1 point earned !
Every 600 points cumulated, We give to you a 50€ gift voucher available for you next stay.
More than gift vouchers, add rewards according to your status :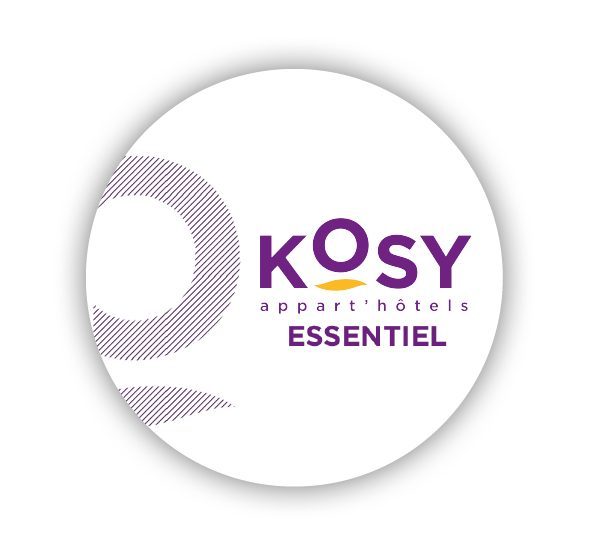 50 pts offered
for program membership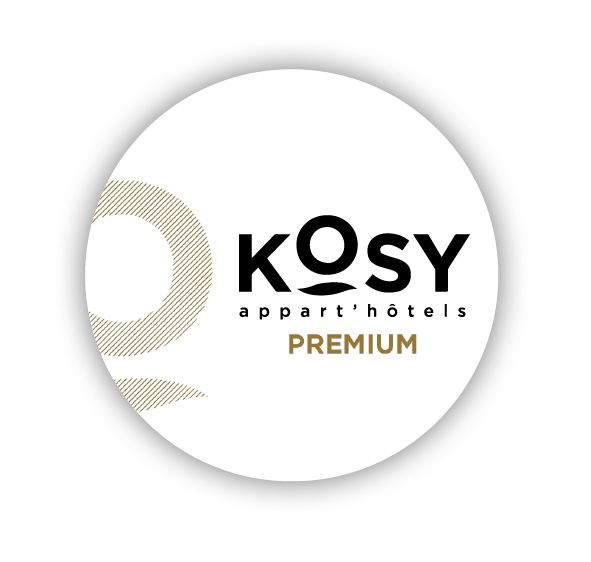 5% off
for all your bookings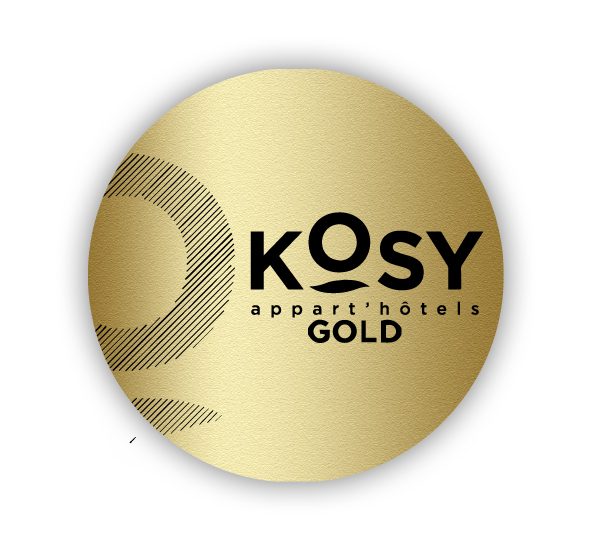 10% off
for all your bookings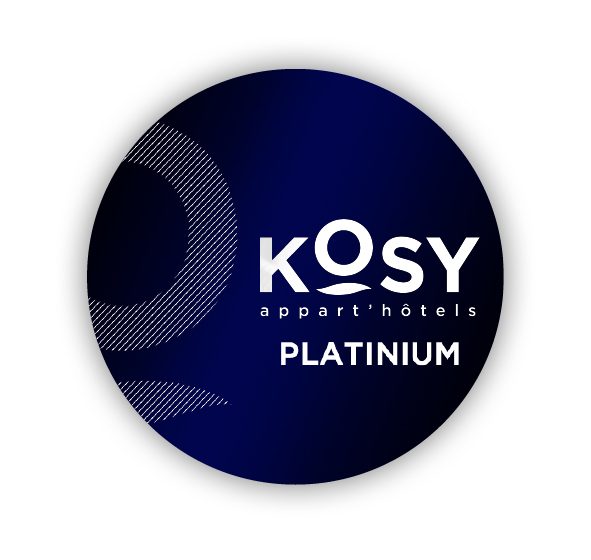 15% off
for all your bookings
From the moment you get your status, you can enjoy your benefits on all your next bookings for minimum 1 year !
Where to use it ?
Your stays earn points on your loyalty account for stays in the following Aparthotels :
Fidelity checks can be used interchangeably in all residences of this list.
Which benefits entitle you to points ?
The loyalty program KOSY Apart'hôtels only applies for less than 30 nights stays. It applies to all available and bookable rates online at www.kosy-apparthotels.com. These same rates are also available from the reception of the residence.
The benefits entitling you to points are :
Rentals by the night or week
Breakfasts, buffet and BOX
The Car Park
Laundry, washing and drying tokens
Housekeeping
Extra linen rental
Book at KOSY Aparthotels and start accumulating points
If you book directly with your Appart'hôtel
You must specify your card number when you make your reservation by phone or directly at the reception when you arrive.
If you book on our website
After having defined your information of stay and selected your type of accommodation and other service (s), you must inform your personal information and payment before confirming your reservation. The card number is to be entered in the "Member ID" section of the personal information.